Windshield Repair
Redwood City Mobile Auto Glass is the leading provider of windshield repair services in your area. We know and undestand how important it is to have a properly functioning windshield, so we take great pride in providing our clients with fast, friendly, and reliable service.
Our professional technicians are highly trained and equipped with the best tools and technology to ensure that you get a perfect repair every time. We specialize in repairing chips, cracks, and dings that may have been caused by flying road debris or everyday wear-and-tear.
Not only will the repair be convenient for you, but it can also save you from having to replace your entire windshield – a much more expensive alternative! Plus, our repairs are environmentally conscious as they keep your window from ending up in landfills.
At Redwood City Mobile Auto Glass, we prioritize safety. No matter if you drive your own car every day where you live or rent cars while on vacation – by utilizing our services, you can feel confident that everyone inside the vehicle is protected no matter what conditions they're driving in. Our commitment to quality makes us the trusted choice for vehicle owners, car rental companies, auto mechanics shops and commuters alike who value an efficient and reliable windshield repair service. Contact us today to get started!
Request a quote
---
#1 Windshield Repair Redwood City
Local Auto Glass Redwood City
As a Redwood City resident, you can rest assured that we're totally dedicated to providing great service. Don't stress about big corporations ramping up prices or causing delays – we're all in this together as colleagues.
Affordable Windshield Repair Redwood City
Hey there! We're all about making sure you know what's up with your windshield. If we can fix it, it's no big deal – and we won't charge you any extra for the job, either. We take pride in giving you great service at prices that work for you. It doesn't matter if you've worked with us a lot or none at all – our goal is to make sure everyone has a great experience from start to finish. Also, just so you know, our service agent repairs dangerous cracks in windshields right where they are without needing replacement glass – super cool!
Friendly Car Window Repair Redwood City
When there are a lot of options, making decisions can be hard. However, you can rest easy knowing that our company has been in this industry since the beginning and knows what it takes to succeed. Our team of professional contractors is here to provide reliable service and will go above and beyond to meet your expectations.
Trust Glass Company Redwood City
"We rely on targeted marketing to attract clients to our auto glass repair business. We always remain committed to providing high-quality services that focus on building trust with our clients. If you contact us for a quote or appointment, we'll work quickly and efficiently to meet your needs. Our technicians are highly skilled, and you can count on us for quality workmanship that will exceed your expectations."
Professional Redwood City Windshield Replacement
For the most proficient window replacement services, please consider our establishment, Windshield Replacement Redwood City. We recognize the importance of providing top-notch service to our customers in a timely, safely and efficient manner. You can rely on us to replace your car windows with professionalism and speed. Our contractors are highly skilled and cross-trained to ensure that any issues are resolved promptly and effectively. Please rest assured that there will always be someone available to assist you, even if it requires the involvement of another department.
"I've tried other windshield repair companies, but Redwood City Windshield Replacement is the top notch A1 company you want to call no doubt. They are certainly the best of them all. Auto Glass Repair Redwood City brings efficiency and simplicity to a new level."
---
Jane Loren
Redwood City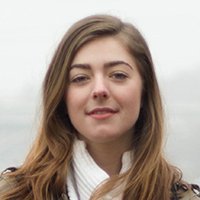 "The service is friendly, the results are of high quality. My car side window was broken into and I did not want to drive around with a bag on my window. I called Windshield Repair Redwood City and they came out right away! They're now one of my favorites in town because their customer care is unmatched by any other company that advertises themselves as being reliable or trustworthy for auto glass repair services!"
---
Dana Rosen
Redwood City
"It is such a relief to know that Windshield Repair Redwood City can come right away. I was worried about my windshield because it had rock chips all over, but they were able to make the repair and now my car looks like new!"
---
Madelaine Taylor
Redwood City
Redwood City Mobile Auto Glass
Redwood City's #1 Auto Glass Repair and Replacement Company
The Redwood City region's leading professional Windshield Replacement service since 1999.
We're available
9:00 am – 5:00 pm
8:00 am – 6:00 pm